News Release
【Gratitude】Thank you for coming to "The 2nd NEXT GENERATION AGRICULTURE EXPO OSAKA".
2018/05/18
Thank you for coming to "The 2nd NEXT GENERATION AGRICULTURE EXPO OSAKA" (INTEX OSAKA) held from May 9(WED), to May 11(FRI), 2018. It was one of the largest events in West Japan with a total visitor of 18,228.
We offered tasting of our products at our organicsoil booth and received great complements saying "It was the first time to taste such sweet delicious tomato.".

【Seminar】
Each of our business presentations (8times/day) was fully packed with listeners.
It was our first attend at an expo in Western Japan but we felt that most of the visitors were very interested in Organicsoil Business (total package model from cultivation to distribution).
We offered tasting of our tomato juice for those who listened to our presentation. They were surprised how different our tomato juice tasted from conventional tomato juices.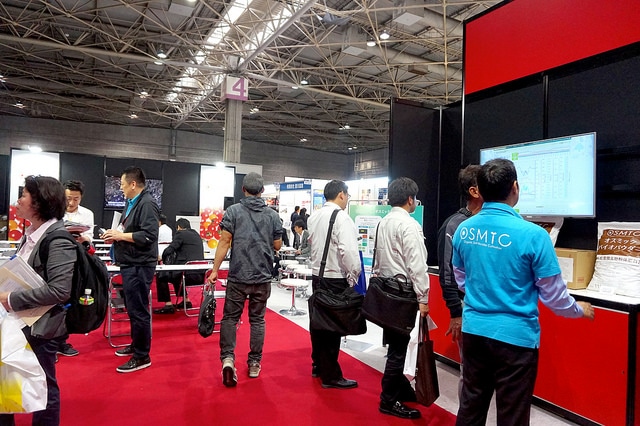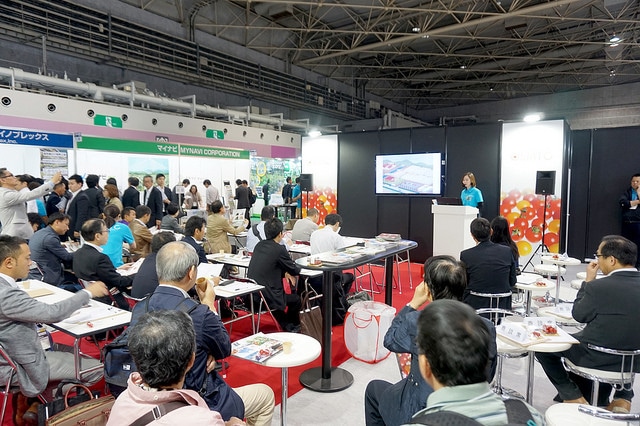 【Negotiation Booth】
We explained more details of our OSMIC Cultivation that stabilizes the amount of production and OSMIC House that made it possible to cultivate year-around to companies who are considering establishing agriculture business or making investments.
For companies who are considering to purchase OSMIC Tomatoes, we explained the difference between our tomatoes and other tomato brands, sales strategy of how we can sell at a high price, and our achievement of distribution to various markets. There were great various negotiations.
18wexpo-6
We also announced that we are going to start producing larger tomatoes and strawberries from next Fall (starting cultivation experiments in 2018).

We would like to express our gratitude for such a success during the Expo and all the visitors for participating.
If you wish to invest in OSMIC Agri-Community Business or purchase our tomatoes, please feel free to contact us.